Over the past few years, more and more people have been moving to Hawaii. Naturally, there are quite a significant number of factors that you need to consider. One of the more notable of these is which island people may want to move to when in Hawaii.
There are quite a significant number of islands that make up Hawaii, with there being four notable ones: The Big Island (Hawaii), Maui, O'ahu, and Kaua'i. The majority of people may have thought about moving to one of these islands in particular.
However, many might not, as they're still trying to make the decision. As such, for people considering a move to Hawaii, there are a variety of things they'll need to know.
The Big Island
Population: 186,736
Cost To Buy: $368,000
Cost To Rent: $1,100
Quite a large number of people have already heard of the aptly named Big Island in Hawaii. While this has a higher population than many of the other islands, it may not feel like it. It is because much of the people are across the entire island, which could give it somewhat of a small-town feel.
There are quite a large number of reasons why The Big Island has become famous for newcomers. Many have focused on the scenic beauty that it offers, as it has the more diversified landscape of all the islands.
However, there is a notable drawback in employment. While jobs are available, the majority of them are only on the western side of the island. As such, many people might find themselves needing to commute quite regularly to get to work. Alongside this is the fact that quite a large number of people already commute, which could make the western side of The Big Island somewhat tricky to navigate. However, this doesn't seem to be a problem in other areas.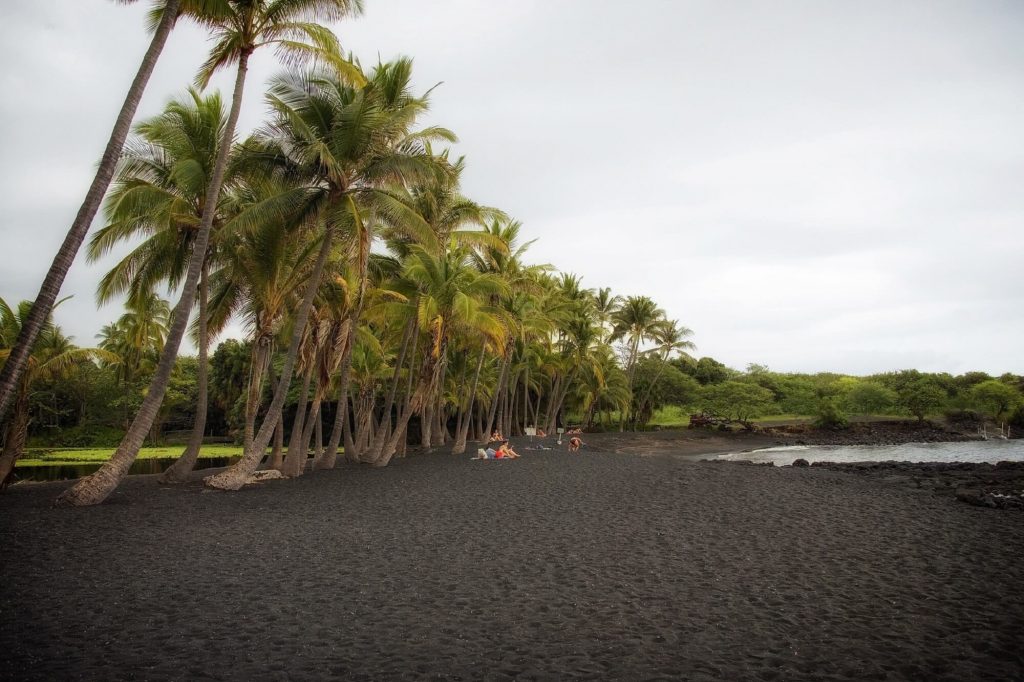 Maui
Population: 144,444
Cost To Buy: $799,000
Cost To Rent: $1,500
Maui is quite a large island, although it has a significantly smaller population than its size would suggest. It could give it a relatively sparsely populated feel, although there are much more nature and wildlife on offer. As such, quite a large number of people will be able to appreciate the natural beauty that the island has to offer.
There's also quite a wide range of terrains across Maui, which should mean that people moving to Hawaii will be able to take advantage of the diversity. It could also apply to locals, where there's a variety of cultures to learn about and appreciate.
However, it's not all smooth sailing in Maui, as the economy is relatively stagnant when compared to each of the other islands. Though tourism on the island is still relatively prominent, there doesn't seem to be as many jobs as might be expected. It could be one of the reasons why the population is significantly lower than the others. Despite this, it could be a recommended area for retirees or people who aren't overly worried about employment.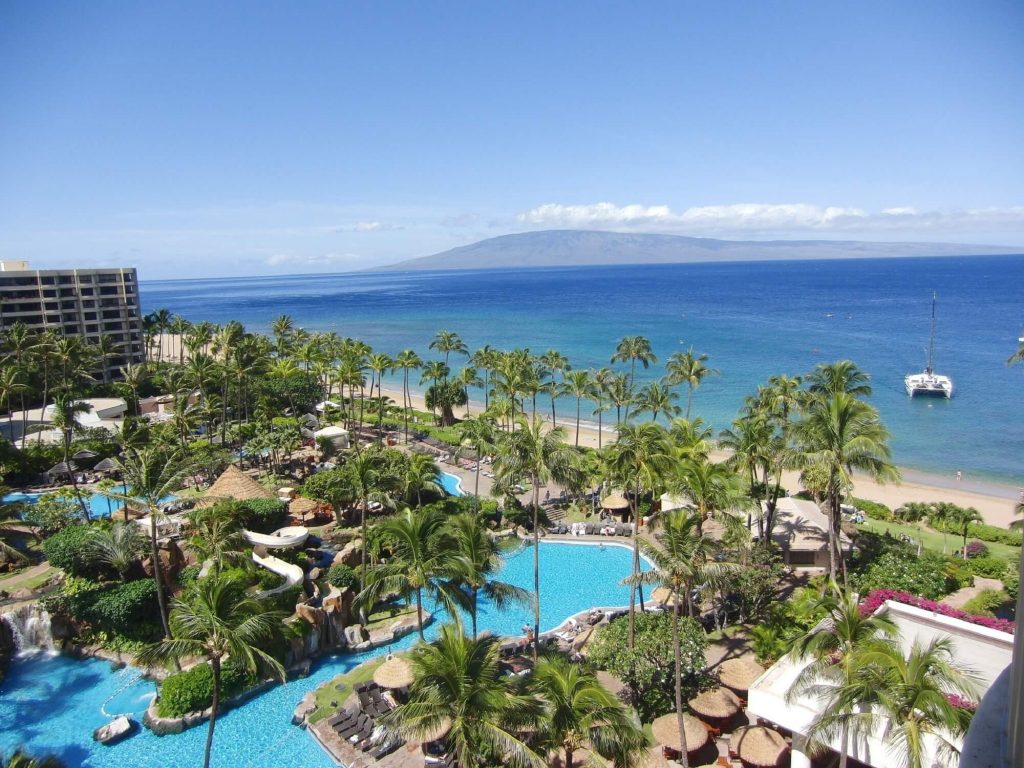 O'ahu
Population: 953,207
Cost To Buy: $795,000
Cost To Rent: $1,600
O'ahu is by far the most densely populated island in Hawaii. It is because it has an extensive amount of history, a lot of which have made it a popular tourist attraction. Some of the more notable areas seen here are Pearl Harbor, Waikiki, and Honolulu, the state's capital.
While the island still has an exotic feel to it, it has much more in common with the mainland than the other islands do. You can see it in the relatively fast pacing in the cities. Alongside this is the fact that it's the main island for jobs in Hawaii, with there being quite a productive economy.
Though tourism and retail are perhaps the largest employers, there's also a significant number of government and construction jobs on offer. However, the large number of skyscrapers and other large buildings doesn't mean that O'ahu doesn't have any natural beauty.
In contrast, it offers some of the best views and sites that the islands have to offer. Quite a large number of people have suggested that it's the more visually stunning island in Hawaii, which could be an attractive benefit for many people.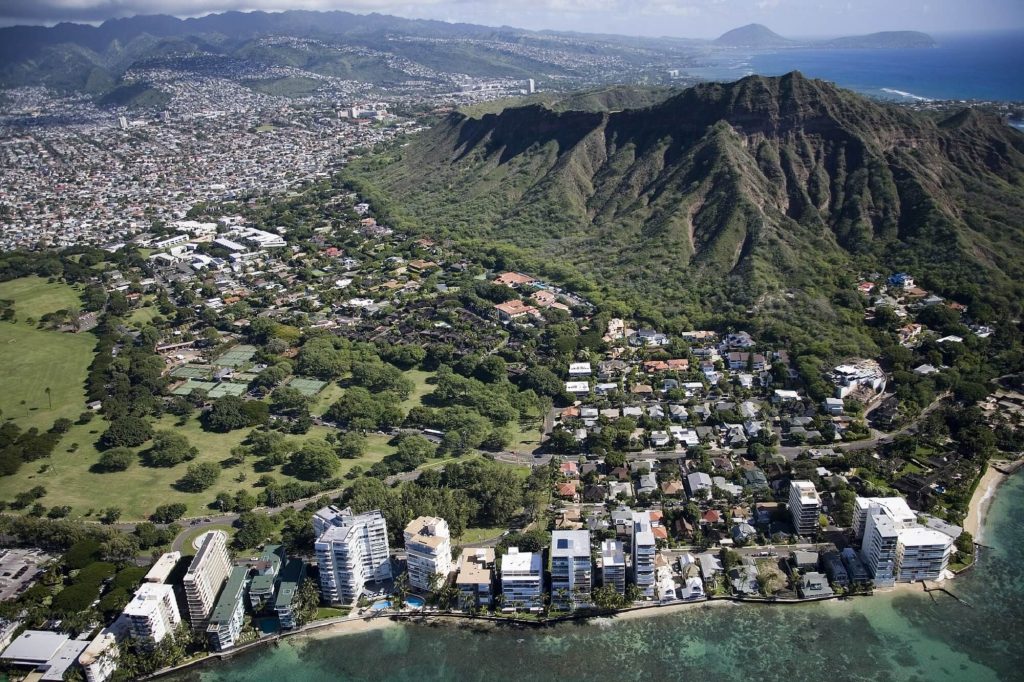 Kaua'i
Population: 67,091
Cost To Buy: $571,400
Cost To Rent: $1,300
Kaua'i is the smallest of the Hawaiian islands, which reflects in its significantly smaller population than each of the others. As such, it has much more of a small-town feel to it than elsewhere. However, this also reflects in its economy, which might not be as bustling as may be seen on other islands.
It doesn't mean that the island is struggling; in contrast, there are a variety of jobs, although the majority of these are focused on the tourism and civil sectors. The majority of homes seen here are near the coast, which means that most people may be able to take advantage of seafront living.
It also means that most of the island's interior is impassable terrain and swamp. However, there are a variety of beautiful landscapes and areas to find along the coast and the island's interior. Coupled with the small-town feel, this is one of the main reasons why many people have considered Kaua'i as a destination.
It should make it to one of the more recommended options for people who are looking for a relaxing time away from the hustle and bustle of many other islands.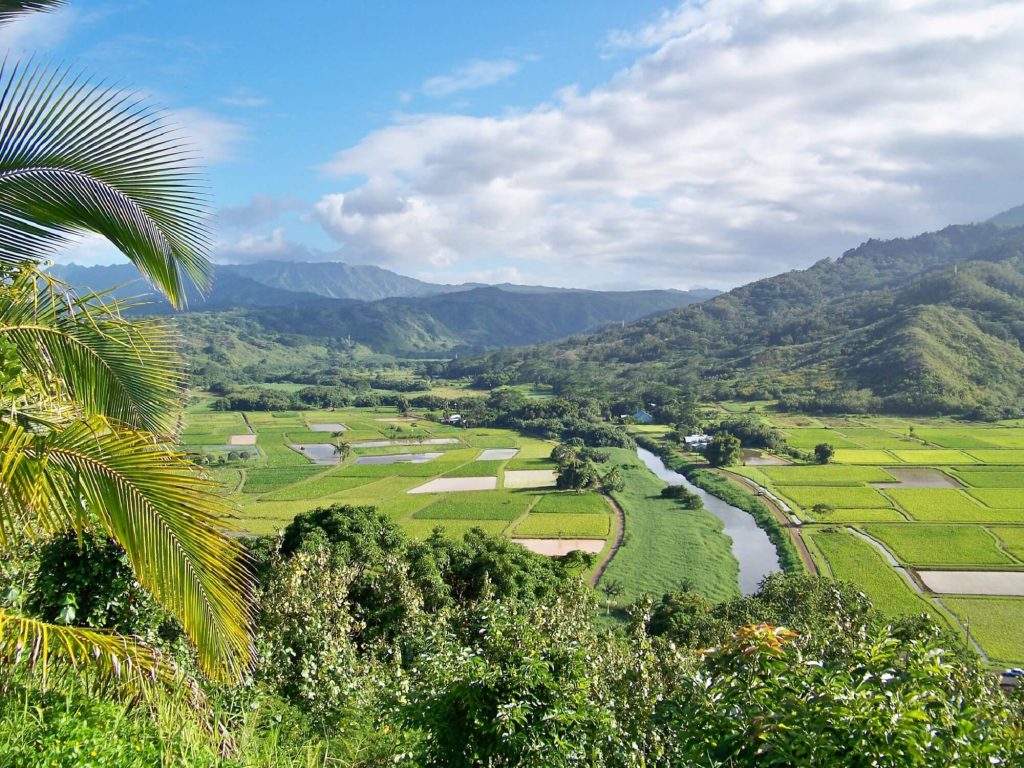 Conclusion
Naturally, each of the Hawaiian islands will have their various pros and cons. Anybody considering a move to any of these areas will have to factor each of these into their considerations. While the price may naturally have a significant role, this might not be as large as many people may think.
It is especially true when it comes to renting. Instead of concentrating on the price tag, movers should instead look at the value they'll be getting when they move. Though much of this will depend on the house itself, the island you choose will also play a significant role. The main reason for this is that some might offer many more amenities than others.
As such, the majority of people should consider what's on offer with the island, which should then help to justify the price tag. Patience will often play a significant role in this. In many cases, it could be worth renting in the area before buying a house. It will help to make sure that a person likes the area before committing to such a significant investment.