Big Island National Park is more formally known as Hawaii Volcanoes National Park, located in Hawaii, which is the state's largest island. Even though Hawaii didn't become a state until 1959, the park was established back in 1916. There are three active volcanoes on the park's grounds: Mauna Loa, Hualalai, and Kilauea – the last is Hawaii's most active volcano.
The park covers 505 square miles and includes seven of the 13 climates in the world. Visitors may thus explore deserts, rain forests – or both.
Recommended Trails
There are 39 trails in the park, and they range from easy to difficult, with over half falling in the "easy" or "easy/intermediate" categories. Some of the possibilities include the following:
Devastation Trail was the site of a 1959 volcanic eruption, and it provides a good view of both the lava fountains, the neighboring mountains, plus a variety of birds, including the endangered nene or Hawaiian goose. The trail is very easy; it's wheelchair and walker accessible. A round trip of Devastation Trail is about a mile, and it also leads into the neighboring Bryon Ledge Trail.
A round trip along the Kilauea Iki Trail is a little over four miles. Hikers will start in a tropical fern forest and make their way down to Kilauea Iki Crater Lake, which is still steaming. They will pass through a variety of ecosystems along the way.
Sulphur Banks Trail is another easy trail, and a round trip covers 1.5 miles. The vents along with the trail spew gases and steam. The path is known for its many birds and novel geologic features. It starts and ends at the Kileau Visitor Center.
Permits
Visitors will need permits to go camping in the backcountry, with "backcountry" defined as areas within the park that is at least a mile away from any development or roads.
Campers in a backcountry site will also need a permit to use a camp stove.
Visitors will need a permit to explore any caves.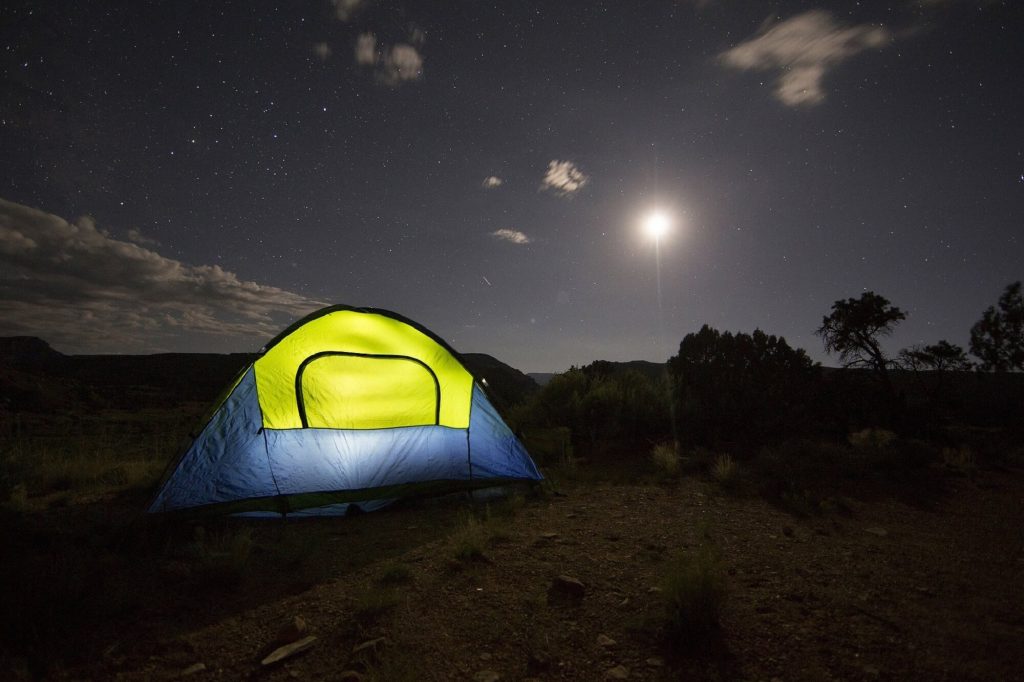 Park Rules
Kilauea continued erupting from 1983 to 2018, and parts of the park were damaged. Check the National Park Service's website for information on which sections of the park are open and which are still closed for repairs.
Operating drones or aircraft is forbidden unless you have written permission from park authorities.
Rock climbing is prohibited.
Visitors may collect edible fruits, berries, and nuts within the park, but they may not use motorized tools to do so. Nor are they allowed to climb on anything or throw items like rocks to collect coconuts. They need to leave at least some fruit on the plant for other visitors to enjoy.
Hunting is prohibited.
Visitors may not camp at a backcountry site for more than three consecutive nights.
Except in some group campsites, a given campsite can accommodate only one vehicle and no more than six campers or everybody in an immediate family.
Fires are generally prohibited except in specific areas. Camp stoves are restricted to developed campgrounds and picnic areas with picnic tables.
Pets, other than service animals, are permitted only in developed areas near roads. They must be on a leash that is no longer than six feet long.
Smoking is restricted because of fire hazards. Visitors must take cigarette butts with their trash.
Stay on the trails; taking "shortcuts" is a way to get lost; it can also damage the vegetation.
Weather Conditions
Like the rest of Hawaii, the Big Island is mainly tropical, particularly around the coast. Parts of the island, however, can reach elevations of nearly 14,000 feet, and these areas will be far colder. As a rule of thumb, for every thousand feet of increased height, subtract around three degrees. The peaks of those 14,000 feet tall mountains, which can get snow, are thus about 40 degrees cooler than the coastal areas!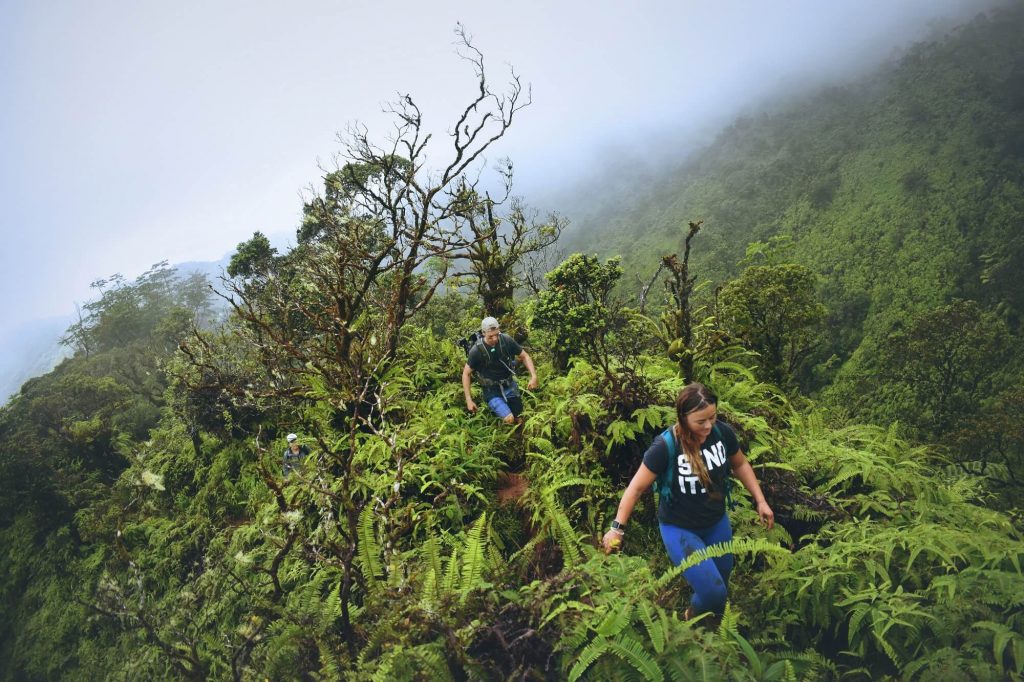 Locals sometimes joke that "winter is at night." There is a significant difference in temperature between night and day than there is between the seasons. A summer night is often colder than a winter day. At sea level, summer temperatures are between 85 and 90° F. On the other hand, winter temperatures are typically between 79 and 83° F. The months between October and April get the most precipitation. Hurricanes are most common during summer.
Gear
What you wear and take will depend on where you go. Always wear sturdy hiking shoes or boots, though; the park is not the place for flip flops. If you're staying in the lower elevations, you will need the following:
four quarts of water per person per day, plus electrolyte replacements
food
waterproof clothing, including a jacket or poncho for the rain forest or higher elevations
signal mirror or whistle
map
first Aid Kit
hat and sunscreen
flashlight with spare batteries
spray bottle to help you stay cool
pack
Campers who hike across lava flows should wear clothing that covers all of their skin, including long pants and a long-sleeved shirt. They should also wear sturdy shoes and gloves. They should take the following:
water
food
first aid kit
rain jacket
compass
one flashlight for every person